Photo Friday- Grandpa's Hands

This picture is being sold as part of a fundraising effort between the US PainFoundation and 540WMain, a non-profit run by my dear friend Calvin Eaton in Rochester, NY. Learn more about this project and how to purchase artwork by those who have chronic pain conditions.
Invisible Beauty in Pain Artist Spotlight & Interview- Katie Golden
I recently took this picture at the bedside of my grandfather after major surgery. He is making a slow, but steady recovery. Both hands, his and mine, are in pain. His from surgery, mine from chronic migraine. Pain doesn't discriminate.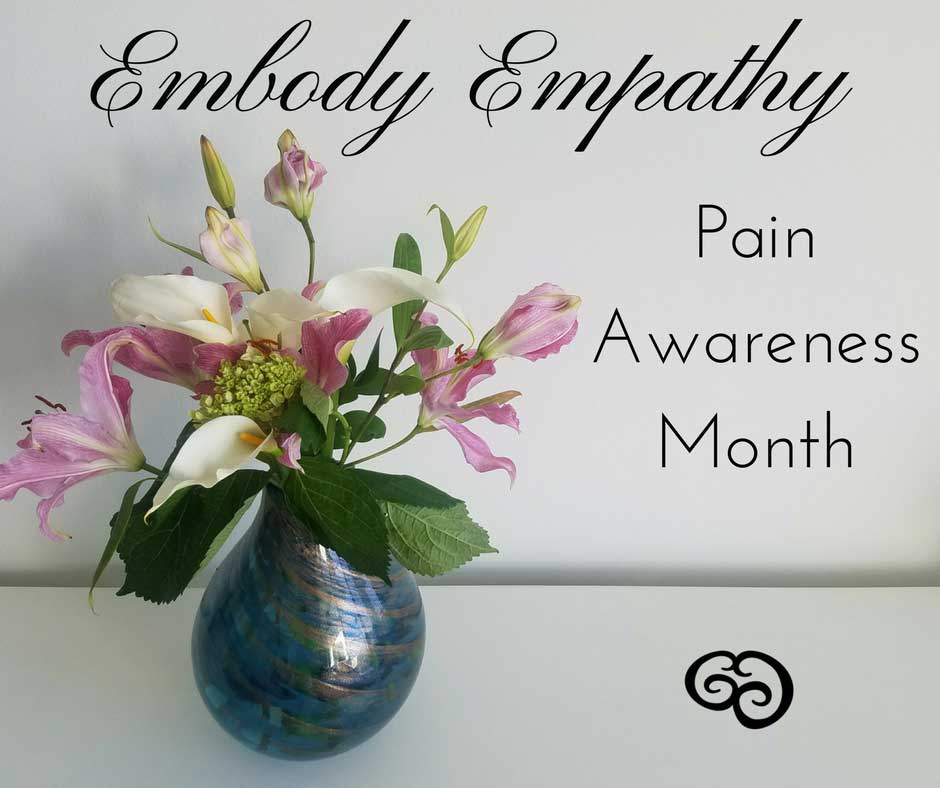 Do you embody empathy when you cross paths with others? The homeless person in the subway station carrying a backpack and all of his worldly possessions in a shopping cart. The mother with a screaming kid in the grocery store. The woman who parked in the handicapped space, but walked into the store unassisted. We've…
A couple of years ago, Archer and I visited friends in New Mexico. On a quick trip from Albuquerque to Santa Fe, we stopped to walk across this bridge that had such an incredible view. However, there were reminders everywhere that tragedy befalls this landmark often. Since May is Mental Health Awareness Month, I thought…
This beautiful piece of art was created by my friend Terah. I personally gravitate towards images of trees and roots I think because it represents grounding and growth for me. I'm so excited to share her creative work. After many years in a successful career with Coca-Cola, Terah was forced to go on disability in…