Why I've Come to Capitol Hill

Yesterday, I attended the 10th Annual Headache on the Hill. Organized by the Alliance for Headache Disorders Advocacy (http://allianceforheadacheadvocacy.org/headache-on-the-hill), over 100 patients, doctors and caregivers descended upon Capitol Hill to lobby for migraine research. We met with the offices of Senators and Congressman throughout the day to show how incredibly underfunded this disease is compared to the burden it places on its constituents and the economy. While some meetings only lasted 10 minutes or less, over 150 representatives were visited.
I found that sharing personal stories helped to connect our audience to our disease. Sometimes it's not always efficient to share your story as we are only one of dozens of appointments held in each office that day. We are encouraged to write our story and leave it with the staff member or representative we met with. I thought I would share my letter with you. As an advocate and a patient, I felt the need to speak for those who could not physically be there, but who deserve to be heard.
If you want to participate, you can write to YOUR representative about why funding for migraine research is important to you. Feel free to use anything I said in your letter. Here's how to find the contact information for those who represent YOU: http://www.house.gov/representatives/find/
Why I've Come to Capitol Hill
My name is Katie M. Golden and I wear many hats: professional patient, writer, patient advocate and speaker. I live a fulfilled life with chronic migraine disease and the chronic pain that comes with it. Having chronic migraine technically means experiencing 15 or more migraine days a month. I am NEVER without some level of head pain. There are days, weeks or even months when I am stuck in a cycle of constant, debilitating migraine attacks. Yet there are times when I am able to manage the pain and I work hard to use that time to live my life as "normal" as possible.
I am one of four million Americans in this category of migraine patients. We never know how we're going to feel tomorrow. We feel guilty about canceling plans or missing big events. We live in constant fear of the next attack. The longer the condition persists, the more friends we lose, the more secluded we can become and the more likely we are to lose our jobs due to this neurological disease.
I had my first migraine attack at age five and they continued into adulthood. The frequency differed each year from none to as many as 25. Right before I turned 30, these attacks became an everyday occurrence. I was the youngest vice president at a community bank. I tried for two years to work while finding a cure. There is no cure and sometimes a cause or a list of triggers is not easy to pinpoint. My doctor finally told me to stop working. Unlike many chronic migraine patients, I received Social Security Disability Income within five months and one appeal. I know many who have been trying for two to five years to get approved. This is NOT what I wanted for my life, but I chose to accept it and turn it into a positive.
I needed a purpose. I began to write about my experience for Migraine.com, the largest online migraine community with over 500,000 website hits a month. My words were connecting with others. I recently also launched my own blog. From discussing the stigma attached to migraine disease (especially on social media) to sharing photo journals of my misadventures in trying to learn to manage my condition to expressing how this disease has contributed to my decision to not have children, I found so many who replied, "I thought it was just me!"
Migraine doesn't discriminate. It takes and it takes. Sometimes you lose a few days a year. Sometimes it can completely change your life. It's not a headache. It's an attack. It's not a female issue, it's a disease. There is no cure. One in five Americans will experience a migraine attack this year. The economy will lose $31 billion in revenue due to lost productivity. Yet, we will only get $25 million in funding for migraine research. When is it our turn to become a priority? I work hard to find any opportunity to educate, commiserate and celebrate with fellow migraine patients. I can't wait to tell them that we are finally a priority. I humbly ask you to make that possible through your leadership.
Sincerely,
Katie M. Golden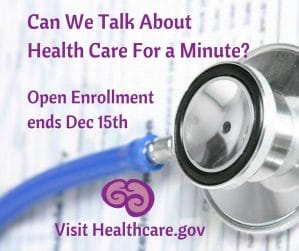 Can we talk about health care for a minute? I know, there's been so much political discussion about it that it is so hard to figure out what's going on. I'm not going to go into any of that because it's irrelevant. Why? Because while the new Administration and members of Congress have come up…
Hot Off the Presses! Welcome to Golden Graine! The name of my blog is a play on my last name and slang for migraine (so don't forget the "e" at the end of 'Graine). When I had to stop working at the age of 32 due to intractable chronic migraine disease, I found purpose in…
"You sleep a lot." A couple times a year, I get to see close friends who live in Boston. They have three funny, smart and talented girls all under the age of nine. Some visits I can be very interactive, playing board games, going to the beach or putting on talent shows. Other times I…