Photo Friday- Fluorescent Lighting=Hell

I found this is a cute little store in Philly. Truer words never spoken. When I was still working in an office, they had to disable the automatic lighting and I brought in lamps. Although everyone with migraine disease has the legal right to ask for workplace accommodations for their condition, not every company is as understanding. I was lucky to have an office with no window. It's harder to make such changes of fluorescent lighting out in cubeville.
Arte Cluster is a project founded to raise awareness of cluster headache through art. Arte Cluster Project is an independent project founded and managed by Claudio Geraci, a chronic sufferer, and Francisca Mesa, a supporter.
I took this video a few days after coming home from 6 days in the hospital. I've had a really hard time recovering although the ketamine treatment tends to decrease the frequency and intensity of my migraine attacks. Sometimes you just gotta cry it out.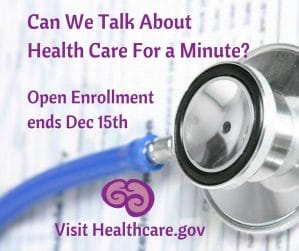 Can we talk about health care for a minute? I know, there's been so much political discussion about it that it is so hard to figure out what's going on. I'm not going to go into any of that because it's irrelevant. Why? Because while the new Administration and members of Congress have come up…