Medical Mondays- Changing Insurance Companies Finale

This is the last part in the crazy lengths I had to go to to fight for an insurance company to honor their word and collect money they owed me. To read the first part of this series, click here.
Recap: I've been fighting to get reimbursed for funds I paid out of pocket for medications during the time my new insurance company took to process my application and obtain proof of insurance coverage three months late.
8/25/15- I called back because I had never gotten a phone call or received any mail regarding my last inquiry. They said I would get a call-back within 3 business days. It had now been 9 business days.
I explained the situation again. I received the same rhetoric that they would only pay the contracted rate they had for each drug. Again, I explain that I would have happily given the pharmacy my insurance and gotten that rate, but it was three months before the insurance company had gotten around to processing my application.
I asked if there was an appeal process and was told no. The rep had been very helpful, but it was time to talk to a supervisor. I go through the story again. She seems sympathetic and understands why I believe I should be reimbursed at the full amount that I had paid. She promises to resubmit the claim with notes that it should be paid. She said that in 3 business days, I would get a phone call about the decision. She even gave me her name and direct contact info, so that's a good sign. That phone call was 40 minutes.
9/5/2015 I call the representative who said she was working on my issue personally. She called back after I left a message. She said she had put through the request with all the information I had given her three times. She promised to keep working on it. I asked again if I could write a letter explaining the situation to see if that would help the process. She said no. I'm not so sure this is ever going to end in my favor.
9/28/15 I left a message for the rep again. Surprisingly, she called back quickly. She said she was never told of the final outcome, but she looked into their computer system and saw that a check for $561.12 had been sent to me!!! Woohoo! I was still a little skeptical and didn't want to get too excited in case it never showed up.
10/1 I indeed did receive a check for $561.12 in the mail. I did a little happy dance in my apartment. The original reimbursement I submitted was for $784.08. At the end I was reimbursed $561.12 plus their original check to me of $65.33 for a grand total of $626.45. That still left a difference of $157.63, but I wasn't going to quibble. I'm chalking this one up for a win!!
Estimated hours spent getting proof of coverage and getting reimbursement for medications was roughly 25 hours. It took 10 months for a resolution that I was satisfied with. I finally received a total of $626.45, 80% of what I had spent.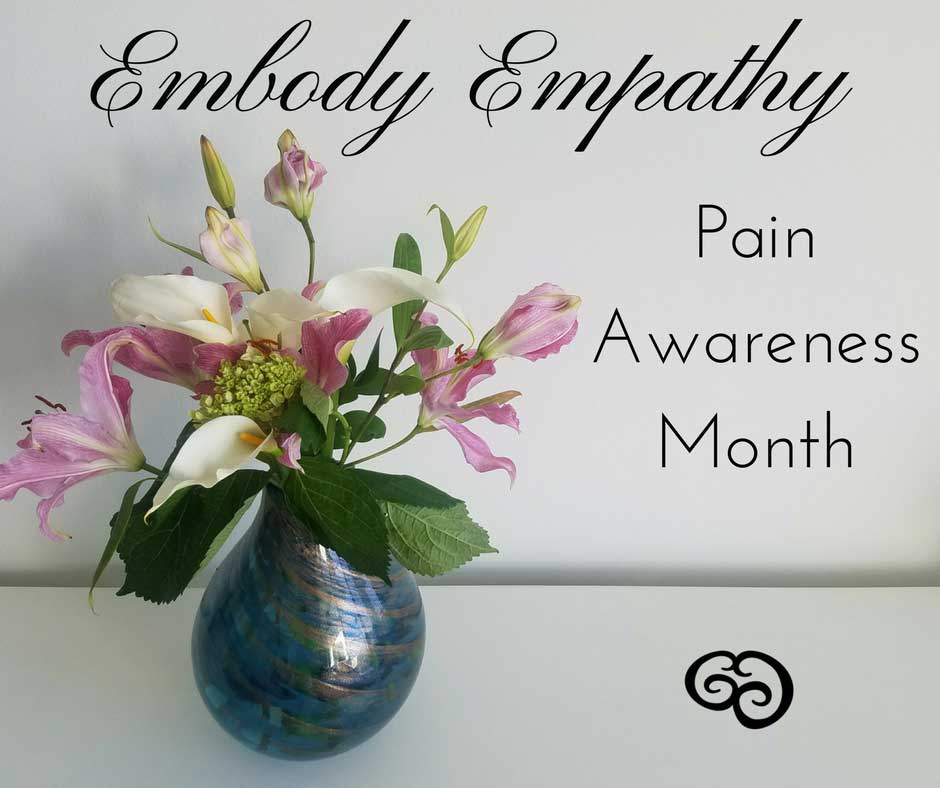 Do you embody empathy when you cross paths with others? The homeless person in the subway station carrying a backpack and all of his worldly possessions in a shopping cart. The mother with a screaming kid in the grocery store. The woman who parked in the handicapped space, but walked into the store unassisted. We've…
My eyes were full of tears so many times in June for different reasons. Sometimes because of my own pain, but more often due to the stories of others that I have had the privileged to know. I've seen the despair of a life with migraine disease, robbing those of the future they had envisioned.…
In less than 4 years, I've written over 100 articles sharing my world with chronic migraine disease & pain. For migraine awareness month, here are my favs. June is Migraine and Headache Awareness Month, so I thought I'd share with you the ones that have meant the most to me. The Kid Conundrum Social Media…