The Steel Cables that Lie Beneath the Surface of Those with Migraine

The Golden Gate Bridge is truly a masterpiece of iconic architecture. The 4,200-foot-long, art-deco suspension bridge is made of cable-spun steel and concrete. It's quite an experience to drive over the freezing cold waters of the San Francisco Bay. Sometimes there is so much fog that it hides the top of the pillars painted in "international orange."
Every time I cross this bridge, I am reminded of the words from a massage therapist, "you have steel cable under there." That was the perfect analogy. It's something that I have struggled with my whole life. I stretch every day, am conscience of my posture, take breaks from the computer and use peppermint oil or tiger balm to keep those muscles relaxed. But when I'm asleep, I curl into a ball and clench my fists, basically to protect myself from the pain. I sleep in odd positions. None of this helps to release the constant tension in those areas.
The relationship between the constant tightness in my neck and shoulders and migraine attacks have a whole chicken and egg aspect to them. Do the attacks cause the steel cables or do the steel cables contribute to the attacks? I think it depends on the day. If money were no object, I would get massage more often. Since this isn't my reality, between appointments I try to manage the tightening muscles a variety of different ways. Exercise, yoga and being aware of my body position can help the effects of a massage to last longer.
Golden Gate Bridge and Migraine
The notion that my own muscles get so wound up that someone else described them as steel cables has stuck with me for years. I love architecture and the imagery of the power of what steel cables can do to fortify a structure has fascinated me. As a numbers nerd, I decided to delve into the history of the Golden Gate Bridge to see if there were additional similarities with the experience of migraine. All statistics on the bridge can be found at www.goldengatebridge.org/research/facts.
There are between 36–39 million Americans who suffer from migraine disease, close to the 40 million people who cross the Golden Gate Bridge each year. Think about that for a minute. In a year's time each person who crosses the bridge represents one person with migraine. The enormity of it is astounding.

Engineer Joseph Strauss required workers on the bridge in the 1930s to maintain a strict diet he believed would fend off dizziness.Dizziness is one symptom a migraine patient can experience before, during, or after an attack. I believe Strauss was ahead of his time in connecting food with increased dizziness. Those with migraine are also encouraged to keep a food diary to determine what effect certain foods have on their disease.

The immense weight of the bridge is 887,000 tons. Metaphorically speaking, I would guess that many with migraine feel the weight of their disease is about the same.

The Golden Gate Bridge cost $37 million to build in the 1930s. This is only 1/1000th of the annual healthcare and lost productivity costs associated with migraine ($31B is the estimated annual economic loss attributed to migraine disease).

During construction, nets were placed to catch any workers who fell while working. This saved 19 men. The net was called "Halfway to Hell," a term I thing most of us with migraine can relate to. Now if only someone could create a net for us when life gets unbearable. We pretty much feel like we're halfway to hell in the midst of an attack.
I'm a very visual person. The steel cables of the Golden Gate Bridge perfectly represent to me the state of my body caused by migraine. Is there anything that you feel accurately represents your life with migraine?
I'm so thrilled to share a third work of art by Lisa Benson, artist and writer for Migraine.com. Lisa says of this piece: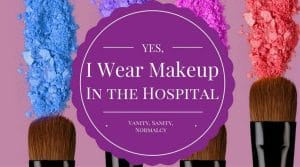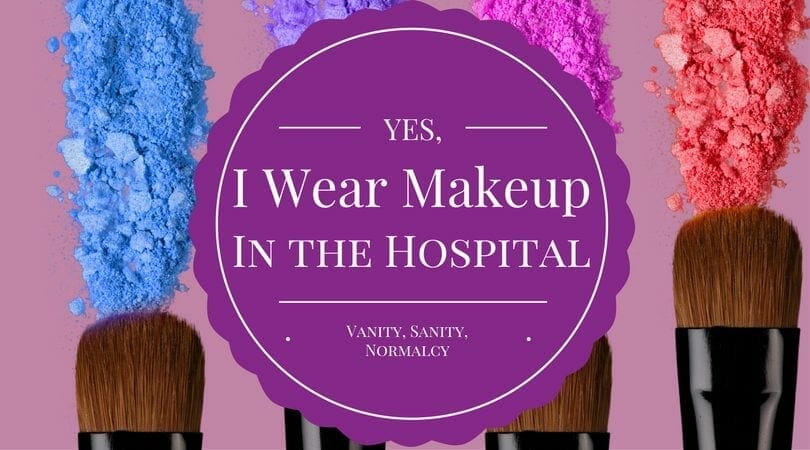 Makeup, four-inch heels, power suits, cocktail dresses, regular hair and nail maintenance. That was me in the professional world. Client meetings, networking events and charity functions. They all require the professional look.
This picture is being sold as part of a fundraising effort between the US PainFoundation and 540WMain, a non-profit run by my dear friend Calvin Eaton in Rochester, NY. Learn more about this project and how to purchase artwork by those who have chronic pain conditions.