Move Against Migraine Campaign by the American Migraine Foundation

The American Migraine Foundation (AMF) has launched a new campaign called Move Against Migraine. This initiative aims to spread awareness that migraine is a disabling neurological disease. Their website says the program aims to empower individuals living with migraine to advocate for themselves, to find the support and treatment they need.
Below is the Content Capsule for Move Against Migraine. You will find resources, headache specialists, treatments, and ways to connect with others who live with migraine disease.
You can also become part of their Facebook group.
And let's give major kudos to the artist who captured what all of us have felt. The imagery for this campaign is tragically beautiful.
#MoveAgainstMigraine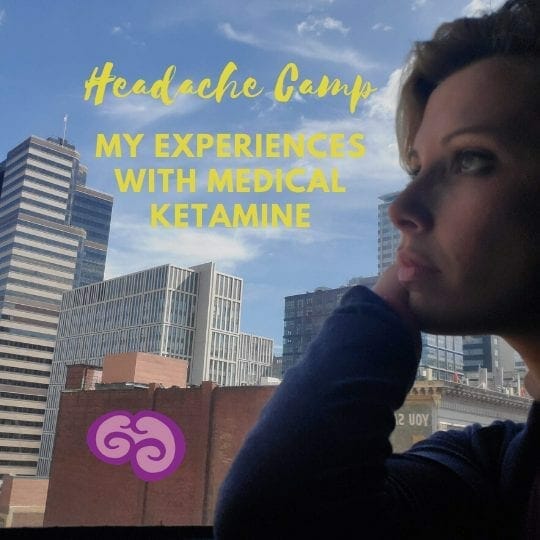 Medical ketamine infusions have been the basis of my chronic migraine treatment plan since 2013. I fondly refer to the Jefferson Headache Clinic (part of Thomas Jefferson University) as "Headache Camp." I've compiled every interview, podcast, and article I've written on my experience. And yes, I do still travel to Philadelphia at least once a…
Shown here are my fellow Headache on the Hill participants as we talk to a staffer from Congressman Don Beyers office from VA. I was so incredibly proud of how well our group was able to mesh together to get our message across. Two of us had chronic migraine, one had cluster headache, two were…
I'm sitting at the original muscle beach in Santa Monica by the pier. In the middle of the swinging rings, balance beams, ropes and slack lines, there is a large patch of astroturf dedicated to yoga. At times there can be 50 or more people crowding the space- all wanting to practice, learn or support…