Photo Friday- Painsomnia and Writing

I spent a large portion of March traveling. I found myself in many different hotels. I had trouble sleeping. I was exhausted, but stayed up late too many nights, writing to keep my mind off the pain. Late night is actually when I feel most creative. The street lights from Vermont Ave off of Thomas Circle had this amazing glow. It gave me a great reprieve from the harsh lights of conference rooms. Setting the perfect ambiance to sort all of my jumbled thoughts onto paper.
Painsomnia is a perfect term to describe why I'm in pain and can't sleep. I find solace in creating. It can help take my mind off the pain. It can also create bad sleeping patterns. Now that I'm home, I'm working on being more consistent with sleep. It's probably one of my biggest areas for improvement.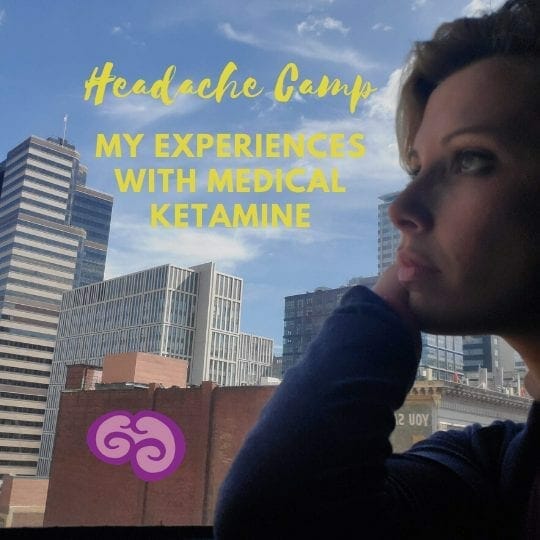 Medical ketamine infusions have been the basis of my chronic migraine treatment plan since 2013. I fondly refer to the Jefferson Headache Clinic (part of Thomas Jefferson University) as "Headache Camp." I've compiled every interview, podcast, and article I've written on my experience. And yes, I do still travel to Philadelphia at least once a…
This is one of my favorite migraine awareness t-shirts. Designed by Don Vanderpool, who runs a Facebook group called "My Broken Brain." He created this shirt last year and I wear it all the time, especially when I'm about to go into migraine battle! The back of the shirt covers just about all of the…
At My Tallest The beginning of my day starts when Archer leaves for work around 9am to brave the LA traffic. Although I just want to crawl back into bed, I start my day with a smoothie. I sit on the balcony just to double check the ocean is still there (my fantasy land of…