Creative Corner: Raising Awareness of Cluster Through Arte Cluster#2

Arte Cluster is a project founded to raise awareness of cluster headache through art. Arte Cluster Project is an independent project founded and managed by Claudio Geraci, a chronic sufferer, and Francisca Mesa, a supporter.
Based in Germany, artists from around the globe support the project with their art, some with cluster and others without. The group was created as an open community, to represent the whole network of people who want to improve the condition of patients with this horrible disease. Video, picture, poetry & music are all highlighted by Arte Cluster.
This artwork was contributed by Dana W for Arte Cluster. It is titled "Migraine." I'd love to hear your thoughts on what this intricate and haunting image says to you.
Thank you to Arte Cluster and their artists for allowing us to display some of their artists on Golden Graine. More art from this amazing group will be highlighted in the coming months.
To learn more about Arte Cluster, visit: www.alcecluster.cefalea.it
To shop for some of the available artwork, visit: www.society6.com/search/prints?q=artecluster
If you have art in any form that you would like showcased on Golden Graine, please send a message via the Contact page.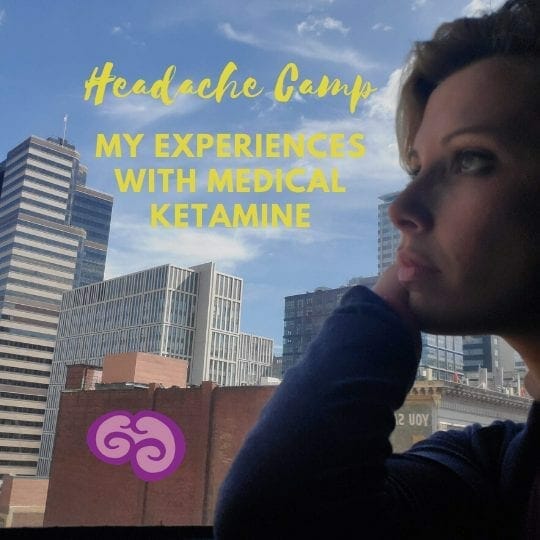 Medical ketamine infusions have been the basis of my chronic migraine treatment plan since 2013. I fondly refer to the Jefferson Headache Clinic (part of Thomas Jefferson University) as "Headache Camp." I've compiled every interview, podcast, and article I've written on my experience. And yes, I do still travel to Philadelphia at least once a…
Today, August 31, is International Overdose Awareness Day (IOAD). Started by an organization in Australia in 2001, this is a day to not only remember those lost to overdose, but also to educate. "The tragedy of overdose death is preventable and more must be done to save lives," says the Penington Institute who started this initiative.