Embody Empathy This Pain Awareness Month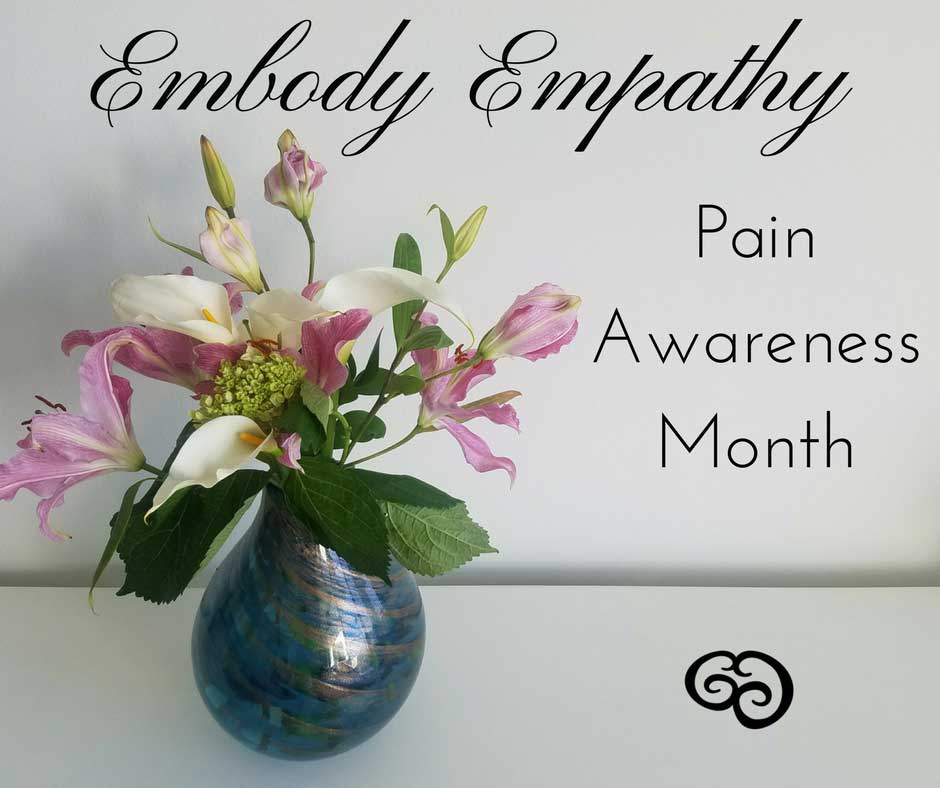 Do you embody empathy when you cross paths with others?
The homeless person in the subway station carrying a backpack and all of his worldly possessions in a shopping cart.
The mother with a screaming kid in the grocery store.
The woman who parked in the handicapped space, but walked into the store unassisted.
We've all seen situations like this and likely judged those people. Why can't the homeless man go to a shelter and get a job? Why isn't that mother doing anything about the temper tantrum her four-year-old is having? That woman must be abusing the handicapped system by parking when there's clearly nothing wrong with her.
How often do you think about walking in their shoes instead of judging? If you talked to each one, you may understand that the mother in the grocery store has chronic migraine and is so exhausted that she barely had the energy to go to the store. The homeless man may be an amputee experiencing phantom limb pain as well as PTSD. And the woman who parked in the handicapped space has complex regional pain syndrome. Today she doesn't have a flare but parking closer may help to prolong her good day.
Chronic Pain Impact
These are all examples of chronic pain. There are 100 million Americans who experience chronic pain. Below are 10 statistics you may not know about those of us who experience.
Unrelieved chronic pain costs society $560-$635 billion each year in America.

Chronic pain affects more people in the US than heart disease, diabetes and cancer combined.

The top 4 pain complaints according to NIH are back pain, migraine, neck pain and facial pain. 

Treatments for chronic pain are medications, acupuncture, electrical stimulation & cognitive behavioral therapy.

Dr. Albert Schweitzer proclaimed in 1931 that, "Pain is a more terrible lord of mankind than even death itself." 

Chronic pain affects 20%-35% of children worldwide. Musculoskeletal, headache & abdominal pain top the list for kids.

Very few medical schools have comprehensive pain management training as part of their curriculum.

Research says people who understand the science of their pain is more likely to maintain a healthy lifestyle.

20% of American adults report pain or physical discomfort disrupts their sleep a few nights a week or more.

The brain doesn't feel pain, it's the interpreter of pain. The brain itself does not have pain-sensitive nerves.
Chronic pain not only involves the person with pain but the family as well. If you experience chronic pain or have a loved one who does, take the time to educate yourself and others. It will help them to feel less isolated or misunderstood.
September is Pain Awareness Month
Next time you see someone who looks perfectly normal, remember that 1 in 3 Americans experiences chronic pain. There are hundreds of diseases you would never be able to tell someone has by looking at them. Don't judge. You never know someone's story. And you never know if it can happen to you.
#USPainPAM17 #PAM17 #PainAwarenessMonth #USPain
I am Pro-human. Pro-decency. Pro-morals. Pro-healthcare. What happened last Thursday, when the House approved the American Health Care Act (AHCA), represents none of these things. My anger doesn't just stem from the fact that if passed by the Senate "as is" and enacted into law, it will personally affect me in regards to my pre-existing…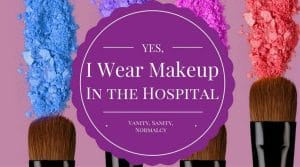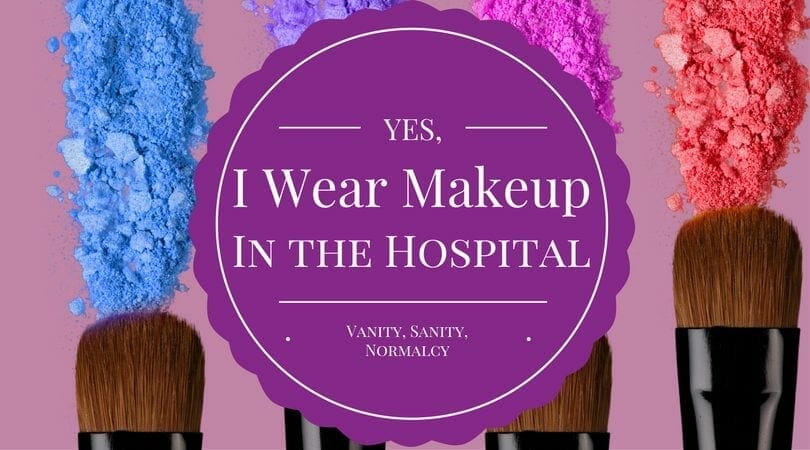 Makeup, four-inch heels, power suits, cocktail dresses, regular hair and nail maintenance. That was me in the professional world. Client meetings, networking events and charity functions. They all require the professional look.