I Have to Honor Your Pain and You Have to Honor Mine

I had the opportunity to sit down with author, Ashley Hattle who just wrote the book, Cluster Headaches: A Guide to Surviving One of the Most Painful Conditions Known to Man.
Ashley has cluster headaches and I have migraine attacks. Neither of us truly know what the other person goes through, yet we found so many similarities. In the end all headache disease communities need to unite and support each other.
A phrase that we both connect with is:
I have to honor your pain and

you have to honor mine.
It's that simple. It's not a contest and we should always create a judgment free space!
If you don't experience cluster headaches or have been newly diagnosed, this is a great guide to understanding this disease.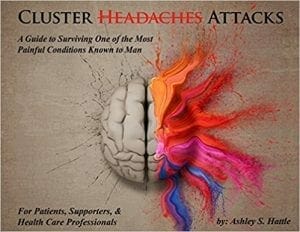 I have unabashedly said, "I wish everyone had a migraine attack once." In some twisted way, the coronavirus pandemic is doing just this. The entire world has just been hit, in a sense, by a migraine pandemic You wanna know why I wish every single person experiences a full-body, four-phased, 72-hour migraine attack? Because…
Over the last hour, I've been watching an amazing sunset. We have a wall of windows and a sliding glass door that leads out onto a huge balcony. The sunsets in California are out of this world. As the sunset progressed, a huge cloud sat right above the mountains and the ocean, creating some magnificent…