The INvisible Project – Migraine Edition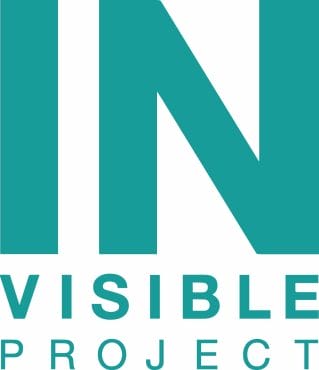 I've spent the first half of 2017 working hard with the US Pain Foundation on the INvisible Project Magazine- Migraine Edition. I've had the privilege of sharing the stories of fellow migraine patients, who have now become like family to me. These brave souls showed the raw, tragically beautiful reality of living with varying degrees of migraine disease. I owe a debt of gratitude to my fellow contributors and mentors in this large undertaking, Nicole Hemmenway and Jenni Grover Prokopy and Paul Gileno for giving me this opportunity.
To read the profiles of ten people LIVING with migraine disease, please visit: www.invisibleproject.org.
If you want a hard copy of the magazine, which includes several insightful articles focused on migraine life, you can request copies here. We'd love to send you copies for you to share with your family, friends and doctors offices.
"The goal of the INvisible Project is to create pain awareness through the photographs stories of real pain survivors.
Nearly 100 million Americans deal with pain. Chronic pain is an all-encompassing problem that knows no boundaries. It affects the poor and the rich, the young and the old, male and female. No race, class or age is spared from its debilitating hold.
In a sense, pain is the invisible disease. It is intangible, subjective and personal. Each person has a different level of tolerance and a personal way of defining pain's quality and intensity. As a result, many people with pain face judgment and ridicule. Pain leaves people feeling misunderstood, alone and unheard; and it often goes untreated and underfunded.
U.S. Pain Foundation, a nonprofit organization founded in 2006, promotes positive enrichment programs for those living with pain. Created for people with pain by people with pain, U.S. Pain encourages members to be open and compassionate while offering non-judgmental support. With a mission to connect, inform, empower and advocate for people with pain, U.S. Pain serves the community through uniquely structured support groups, volunteer opportunities, informative resources, pain awareness walks, positive initiatives and educational events.
U.S. Pain launched The INvisibleProject in the fall of 2010 to honor and acknowledge those living each day with pain. The INvisible Project is a photojournalistic showcase of the day-to-day experiences of real people with chronic pain and illness. The goal is to make visible the challenges associated with chronic pain that is often hidden behind the walls of hospitals, bedrooms and the confines of our minds. It also addresses all three of the Foundation's own goals: creating awareness, empowering survivors and generating change.
The INvisible Project validates suffering while highlighting personal strength, character, and courage. For those who feel alone or ashamed, it offers hope and inspiration. The ultimate purpose is to educate society about the toll pain has on an individual while also empowering those who live with pain and illness. It is to make sure those with pain obtain validation, receive proper care, become empowered and find a way to live a meaningful life."